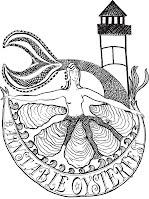 Celebrate Barnstable Oysters
September 21, 2013
3-6PM
Long Pasture – 345 Barnstable Hill Road Cummaquid
Barnstable top oyster growers invite you to Mass Audubon's beautiful Long Pasture for an elegant  late afternoon reception highlighting Barnstable oysters.
Join us under the white tent for delicious offerings from our sponsoring restaurants, including Barnstable Tavern, the Dolphin, Mattakeese Wharf, Osterville Fish Too, and The Naked Oyster. Sip wine or Cape Cod Beer, while enjoying chamber music from the Cape Cod Symphony orchestra.
Help us put Barnstable oysters on the map! All proceeds benefit Mass Audubon, the Barnstable Land Trust, and the Barnstable Village Civic Association.
All tickets and more information, contact http://www.barnstableoysterfest.org
Buy Tickets: https://barnstableoysterfest.eventbrite.com